Saturday, August 23, 2008
Different artists have been surfacing in the blog world lately. Others are extraordinarily good and some are...mediocre or too much indie. I have even featured others here. Now, Im giving you a rundown of some and their tracks with their latest album. Do they deserved the fuss? You find out.
Not in particular order.
The Ting Tings
(We Started Nothing)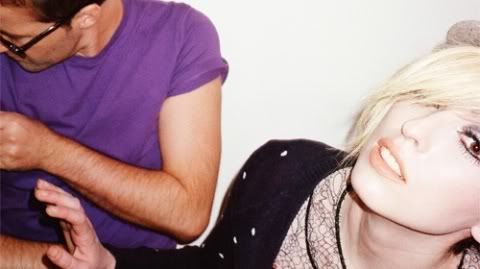 +/-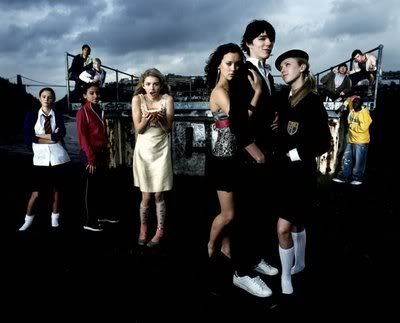 I know you have been waiting for this... so here it is!
+/-
Tuesday, August 19, 2008
Skins
Ok maybe not the best, but its certainly on the top of my current list. Why?
Gossip Girl encountered its fair share of criticism about its sex, drugs, and other vaguely inappropriate content when it premiered last Fall. But frankly, the Upper East Siders have nothing on the cast of Skins, the British show that premieres Sunday on BBC America. This show takes the limits of American TV and stomps all over them — and that's even without the edited-out language and nudity.+/-

Sunday, August 17, 2008
Eyeballs float in wet green grass
I got a chainsaw motor thats filled with rain...proof
when it sings like bach with eyes all bulging
when the pink sun drops the eyelids fold
while I'm in deep REM sleep or twilight zones
I take a freight elevator and press fast forward
I get to grind these teeth and beat through time
If I could bring things back they'd be that WILD

When I saw the future the Geeks were right
The Geeks Were Right
by
The Faint
Click to download.